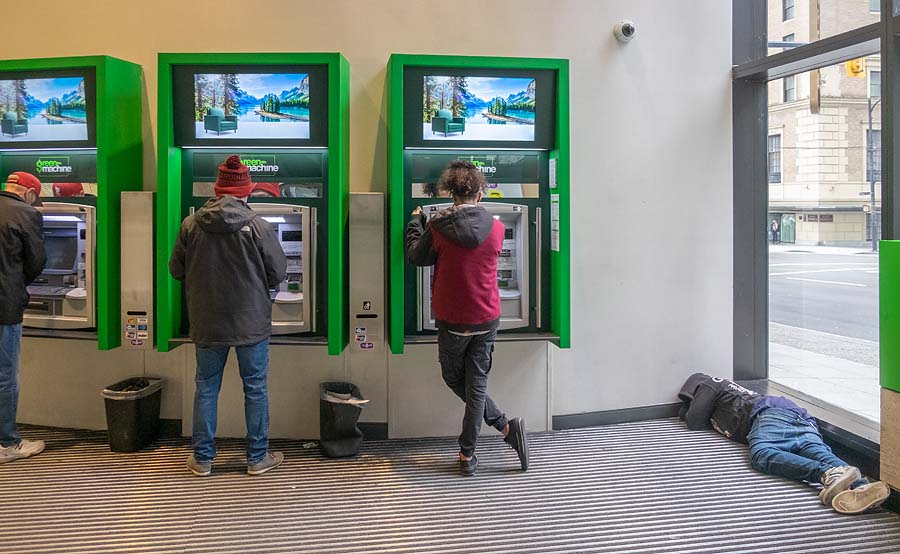 April 3rd, 2021 — The cash machine at the entrance to the TD Bank, Granville and Georgia Streets.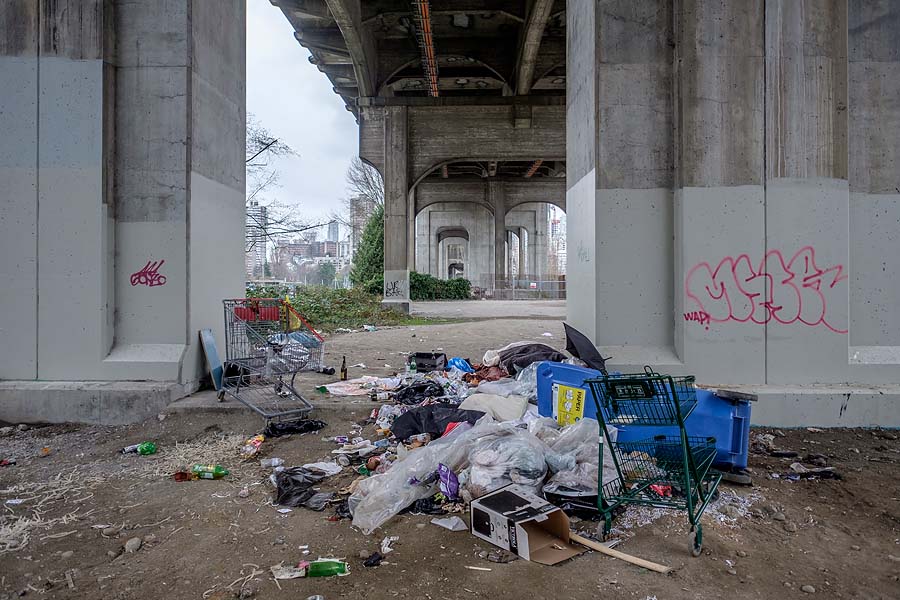 January 16th, 2021 — Homeless camp under the north end of the Burrard Street Bridge.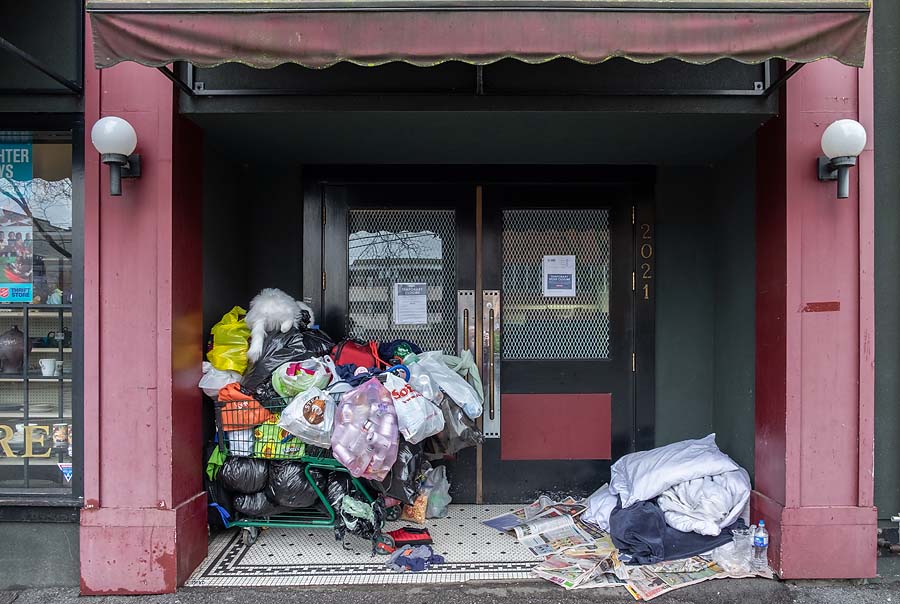 March 28th, 2020 — Homeless person's camp at 2021 West 41st Avenue in the Kerrisdale district of Vancouver..