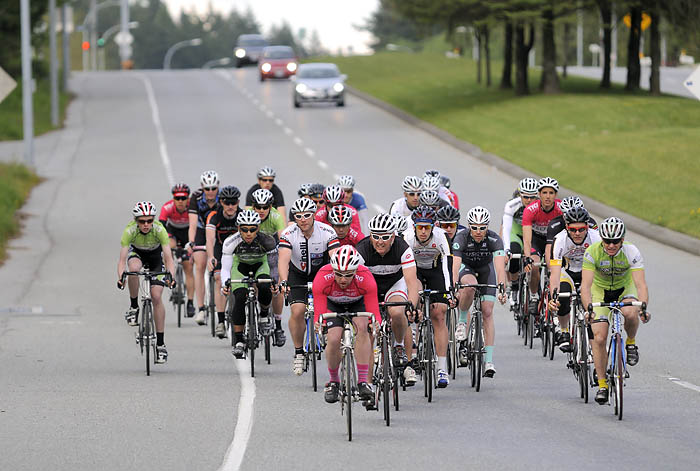 May 14th, 2013 — Cat 4 riders gliding down 16th Avenue towards South West Marine Drive during another Escape Velocity Tuesday night criterium at UBC.
Default Gallery Type Template
This is the default gallery type template, located in:
D:\Inetpub\vhosts\miscellaneousphotographs.com\httpdocs\wp-content\plugins\nextgen-gallery\products\photocrati_nextgen\modules\nextgen_gallery_display\templates\index.php.
If you're seeing this, it's because the gallery type you selected has not provided a template of it's own.